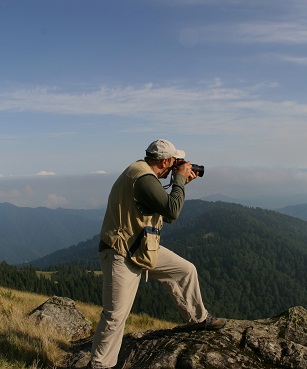 The photography hobby is a memory from my father. For almost 30 years I have been taking photographs in his memory. I find myself in a different world and concentration; I find peace as if I am meditating when I take photographs.

Capturing moments, looking from a different angle, using my creativity, exploring and being able to share some of these moments with others makes me happy.

As a businessman under an extremely heavy work load, my wish is to encourage others and show that one can still carve a certain "beauty" around one's busy life. While enjoying each of its strands, photography occupies a special place in my effort to live a "whole" life, made up of a bouquet of family, work, social responsibility and sports. What relaxes and fixes me in such concentration as to make me hold my breath and makes me forget everything else is that moment when I take that photograph. That place, that person, that building, that cloud, that mountain; whatever that is, with that moment, it forever becomes my own.